If you're a counselor looking to advance your career, gain valuable experience, and become a Licensed Professional Counselor (LPC), you've come to the right place. Stacia Alexander, a seasoned and licensed LPC supervisor, is here to guide you through your journey to LPC licensure.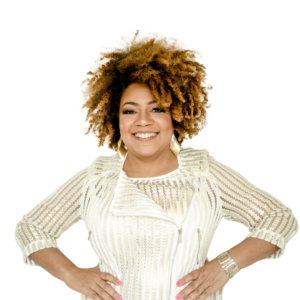 Why Choose Stacia Alexander for LPC Supervision?
When it comes to LPC supervision, experience matters. Stacia Alexander has been in the field of counseling for over 25 years, helping countless individuals achieve their goals. Her expertise, compassion, and commitment to your success set her apart as a trusted LPC supervisor.
LPC supervision is a crucial step on your path to becoming a Licensed Professional Counselor. It involves receiving expert guidance and mentorship from a qualified supervisor like Stacia Alexander. During supervision, you'll gain valuable practical experience, improve your counseling skills, and ensure that you meet all the necessary requirements for LPC licensure.
Working under the guidance of Dr. Stacia Alexander has been an inspirational journey. Dr. Alexander's expertise, wisdom, and unwavering support have been instrumental in my professional growth. Her commitment to the field of mental health is nothing short of remarkable. I am truly grateful for the opportunity to learn from such a compassionate and skilled supervisor.
Integrity. Ethical. Influence. Authenticity. These are all qualities that I think not only make a great supervisor, but a great leader as well which perfectly sum up my experience with Dr. Alexander as my LPC-Associate supervisor and mentor. 
My experience in supervision has been nothing shy of amazing and life-changing under her guidance as I have grown professionally and personally thanks to her mentorship.
Additionally, my confidence as a clinician has increased as a result of her tutelage and so has my career trajectory. I have already convinced some of my colleagues to join me in supervision because she is just THAT dynamic!
 If you are looking for an innovative, experienced supervisor who is knowledgeable and passionate, look no further. You can expect to learn about navigating the industry as a new clinician, be kept abreast with the most current ethical practices, gain insight through a welcoming cohort and experience supervision that is incomparable to any other environment in Texas as you are challenged and encouraged to grow!
Dr. Stacia has been such a blessing in my life. I found her after a long search and when I first spoke to her, I felt a connection. She has been helpful and resourceful throughout my associate period. Dr. Stacia has thorough group sessions with all her supervisees, creating a safe and cohesive environment. I would highly recommend working with Dr. Stacia Alexander.
LPC Supervision Services Include
Frequently Asked Questions about LPC Supervision
Education:

A master's or doctoral degree in counseling or a related field from a regionally accredited institution. The program must meet specific coursework requirements.

Supervised Experience:

Completion of a minimum of 3,000 hours of supervised experience over a period of 24-48 months, depending on the nature of your experience.
At least 100 hours of face-to-face supervision with an approved LPC supervisor, including at least 4 hours of supervision per month.
At least 1,500 hours of direct counseling services with clients.

Examination:

Successful completion of the National Counselor Examination for Licensure and Certification (NCE) or the National Clinical Mental Health Counseling Examination (NCMHCE).

Jurisprudence Exam:

Passing the Texas Jurisprudence Exam, which tests your knowledge of Texas laws and rules related to counseling.

Application and Fees:

Submitting an application for licensure along with the required fees to the Texas State Board of Examiners of Professional Counselors.

Criminal Background Check:

Undergoing a criminal background check.
Supervised Experience Hours: You are required to complete 3,000 hours of supervised experience. These hours are typically divided into two categories:

Direct Client Contact Hours: A significant portion of your supervised experience (usually around 1,500 hours) should be direct client contact hours, where you provide counseling services to clients while under supervision.

Indirect Hours: The remaining hours can include indirect hours, such as administrative tasks, case management, and other related activities.

Supervision Frequency: Texas LPC rules typically require a minimum of 100 hours of face-to-face supervision with an approved LPC supervisor. You should receive at least 4 hours of supervision per month.

Duration: The duration of supervision can vary based on the number of hours you work per week and the intensity of your supervision. On average, it may take between 24 to 48 months to accumulate the required 3,000 hours. Part-time work and less frequent supervision may extend the duration.

Flexibility: Texas LPC rules offer some flexibility in terms of the duration and timing of supervision, allowing individuals to complete supervision at a pace that suits their needs.
LPC supervision is a mandatory step towards obtaining your LPC license.
Private Practice Development Expertise
Dr. Stacia Alexander is a renowned authority in the field of counseling, with over 25 years of firsthand experience in successfully running a private practice in the bustling Dallas/Ft Worth metroplex. Her journey has been marked by unparalleled dedication and a profound commitment to the profession. What sets Dr. Alexander apart is her unique ability to impart knowledge and insights that go beyond the boundaries of traditional graduate programs.
Navigating the intricacies of building, developing, and sustaining a thriving private practice is no small feat. Many aspects are rarely covered in formal education. This is where Dr. Alexander's expertise truly shines. Her invaluable experience, cultivated over decades of hands-on involvement, equips her to provide associates with the wisdom and strategies they simply cannot find in textbooks.
Over her illustrious career, Dr. Alexander has not only managed her own private practice but has also employed and mentored over 300 licensed and provisionally licensed clinicians. Under her guidance, her group practice seamlessly accepted insurance and maintained vital local, state, and federal contracts to provide clinical and training services. This speaks to her exceptional prowess in both the clinical and administrative dimensions of the counseling profession.
Dr. Alexander's journey is more than just a testament to her unwavering commitment; it is a beacon of hope and inspiration for aspiring clinicians seeking to thrive in the dynamic world of private practice. Her vast experience, coupled with her passion for nurturing the next generation of counselors, makes her an invaluable resource for anyone embarking on this transformative journey.
With Dr. Stacia Alexander as your guide, you'll not only gain access to a wealth of knowledge and expertise but also unlock the keys to building, developing, and sustaining a prosperous private practice in today's competitive landscape. Her legacy is a testament to the heights that can be reached with dedication, hard work, and a mentor who has been there, done that, and is eager to share her wisdom with you.
Get Started on Your LPC Journey with Stacia' Alexander
Ready to take the next step towards becoming a Licensed Professional Counselor? Contact Stacia Alexander today to discuss your LPC supervision needs and begin your journey towards a fulfilling counseling career.